★*¨*.¸¸ Release Day Blitz! .¸¸.*¨*★
Also enter her Giveaway!
Teasers are below!
🔥RUSSIAN TATTOOS: PRISONER🔥
by New York Times Bestselling Author, Kat Shehata
Series: Russian Tattoos Trilogy #2
Genre: Romantic Suspense
Tagline: The Russian mafia plays for keeps.
Release Date: August 2, 2016
Publisher: Limitless Publishing
*~*~*~*~*~*~*~*~*~*~*~*~*~
Ready to find out what Carter, Vladimir, and Boris are up to in Russia?
American tennis player Carter Cook is being held prisoner by the Russian mafia -
Carter is the obsession of mob boss Vladimir Ivanov, a man she once loved. Now a mafia war has erupted on his home turf, and Vladimir's enemies have put a bounty on her head to force him to surrender. If she is captured, his rivals will deliver a deadly ultimatum—his life in exchange for hers. The price for Carter's freedom is Vladimir's blood. -
Vladimir holds ultimate power as godfather of the Ivanov Bratva… -
He spent five years in a Siberian prison camp and has earned every tattoo inked into his skin. He is a powerful man who rules his crew with an iron fist. -
But his enemies have discovered his only weakness—Carter. Vladimir knows if she stays in his world, he is handing her a death sentence, so he vows to get her home and never interfere in her life again. Giving up the woman he loves is the only way to protect her from the bad guys—including himself. -
Vladimir's rivals have a different plan for the ill-fated couple.. -
Some punishments are worse than death, and the head of the Ovechkin Bratva will go to any length to seek vengeance and inflict maximum suffering on Vladimir. -
Carter may be Vladimir's weakness, but she is also his only hope for survival. When the boss of the Ovechkin family threatens the man she loves, she must fight for Vladimir's freedom before their rivals can deliver the fatal blow. -
Love is blind—but it could also be deadly. -
📖
Sign up for Kat Shehata's Newsletter below!
📖
http://bit.ly/KatShehata









— RUSSIAN TATTOOS TRILOGY —




Russian Tattoos: Obsession, Book #1



KINDLE US | KINDLE UK | KINDLE CA






🌟
JOIN THE RELEASE EVENT ON FACEBOOK!
🌟
https://www.facebook.com/events/1036003576485184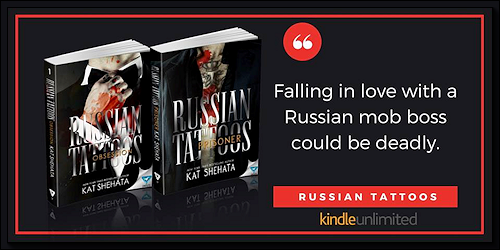 I had vowed to wait until my wedding night, but I wanted to lose my virginity with Vladimir. One day I would get married to a man I could love without life-threatening consequences. Would I regret that I hadn't saved myself for my future husband? Never. Spending the night with my Russian would be the single greatest moment of my life. -
💋 Teaser 2
Prisoner is Dangerous...
I had to focus on surviving and push away the thoughts of the unspeakable acts of terror the Russians would inflict on me. They were holding me in some sort of creepy interrogation room. There was a blinding fluorescent light glowing above a metal table, Boris and I occupied the chairs on either side, and the only other thing in the room, besides buckets of testosterone and an ominous cloud of smoke, was a punching bag hanging from the ceiling in the corner. -
💋 Teaser 3
Prisoner is full of Twists & Turns...
I held my position and slowly lowered my hands to my side. There was only way to know for sure who the man was standing before me. Was he Vladimir or the pakhan? If the two sides of the man I loved were forever entangled, I had to know now. If Vladimir would physically abuse me, then I would turn my back on him and never look back. The future of our relationship would come down to his next move.
═════════ ೋღღೋ ═════════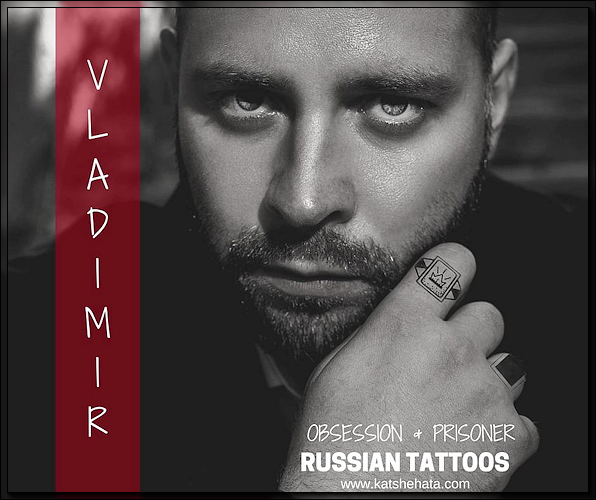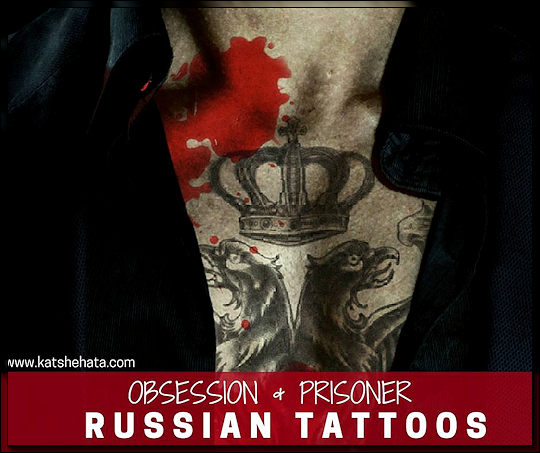 📚
Kat Shehata's first career involved caring for exotic, dangerous, and adorable animals as a zookeeper. As an author, Kat weaves her love of animals into her work. She is the co-author of the New York Times bestselling children's book Animals on the Other Side written with Sylvia Browne. -
She is also a competitive tennis player and spends her free time playing matches in a recreational league. She lives in Cincinnati, Ohio with her husband, three kids, and an enthusiastic poodle-mix. She holds a bachelor's degree in theatre from Wilmington College, a professional writing certificate from the University of Cincinnati, and a master's degree in creative writing from Spalding University. -
★*¨*.¸¸ You can find her at ¸¸.*¨*★
FACEBOOK | WEBSITE | INSTAGRAM | TWITTER
💖
Russian Tattoos Prize Drawing!
💖