Click on all images to enlarge!
A little sneak peek:
He leans in close and inhales deeply. You smell sweet. He
cups my face, and he caresses his lips over mine, once.

Twice.
His
tongue flickers past my teeth
a quick tease that has me
wanting more
before he adds,
You taste sweet.
He presses
my hands to
the railing behind me, holding me there, his
cheek settling against mine.
I want you, Emily.
And I'm going to have you. On my lips.
On my tongue.
He nips my earlobe,
sending a shiver down
my spine,
as he adds, u
ntil you're thinking
of nothing else but
me...
Teasers are starting at the most recent, link to giveaway

, excerpts,
and buy links are at the bottom of the page. I already pre-ordered
mine. Can't wait!
Remember to click images for larger view!
Posted Tuesday,July 19th - Link
I'm the man who's wanted you for hours and it's time for me to
be inside you. I wonder what the hell has taken me so long in the
first place. Don't move. She covers my hand over her chest. Shane-
Talk later.
Fuck now. I lift off her, my hands on her waist, and as on
edge as I am now, I don't want to scare her, or stir her demons.
Because mine have decided to come out and play. I lean into her
again, softly saying, Right now— I know she says. So what are
you

waiting for?
Posted Tuesday,July 12th - Link
You're beautiful, he murmurs, more gravel to his tone, and when
he looks at me, I see the gray steel of demand and dominance, but
there is also enough blue fire to burn me inside out. And so damn
sweet, he adds. It's sexy as hell.
Sweet is not what I want to be, I say, translating it to the pushover
that

got me into this mess I'm in. It's not what I am.
Click Image to view larger!
Posted on Saturday,July 9th - Link
How Bad Do You Want It!
Posted on Thursday July 7th - Link
This is very complicated. He cups my head again and kisses me,
deeply, passionately, until his forehead rests against mine. Does
that feel complicated? We'll work it out together, Emily. And for
several seconds we just breathe together and I think, Maybe I can
do this.

Maybe he's the light at the end of what has been
a dark tunnel.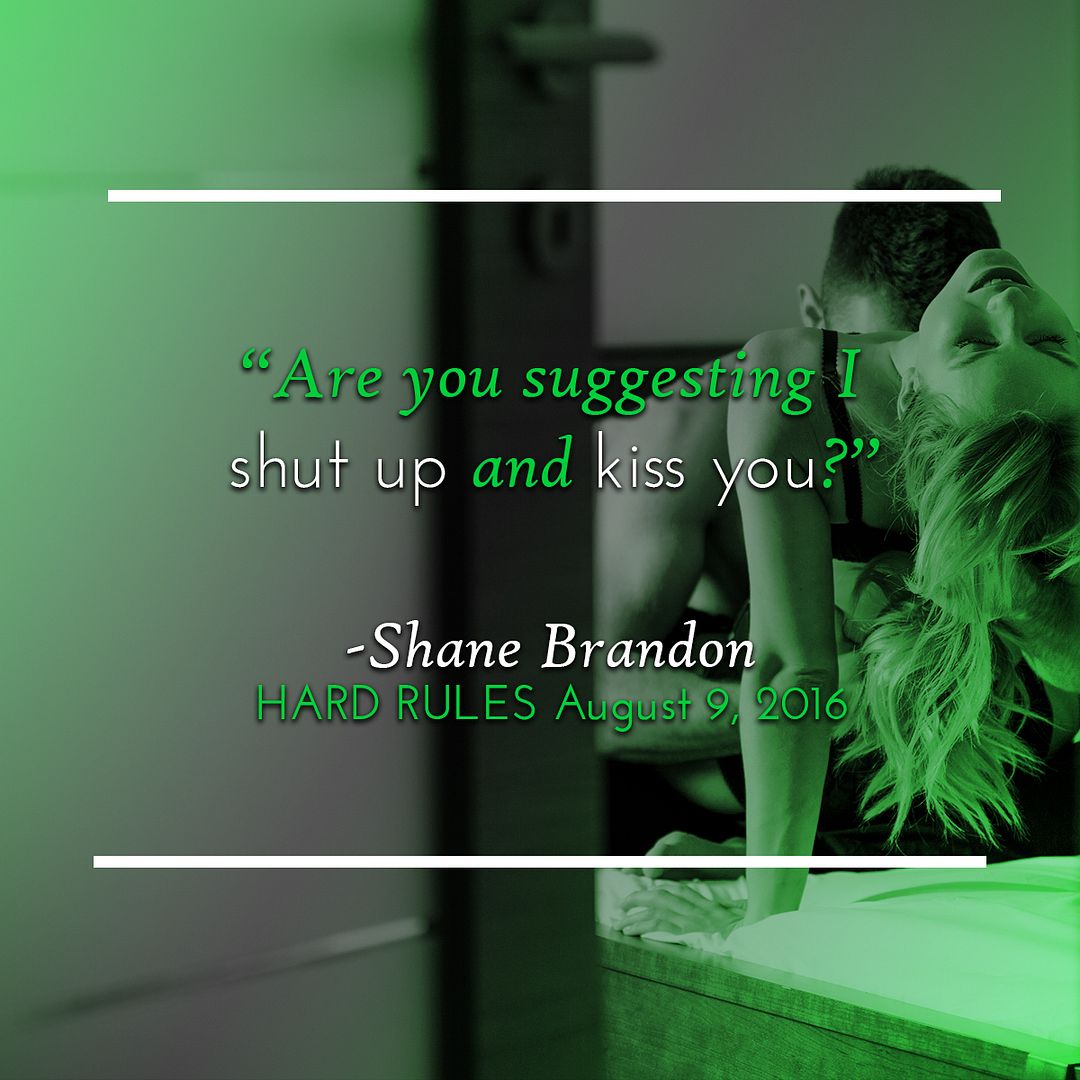 Posted on Tuesday, July 5th - Link to Teaser!
Click image to view larger!
Posted on Tuesday, June 28th - Link
Short Excerpt:
She shivers, and I press my cheek to hers. Don't worry. I plan to heat
every chilled spot on your body. I seal that promise by dragging my
lips over her neck, to her jaw, then settling a breath from her mouth,
promising a kiss I don't deliver.
I want to taste her, but I don't. I linger there, teasing her and me, waiting
for the reach of her lips and I pull back, my hands flexing over hers.
Posted on Wednesday, June 22nd - Link
She pales, looking exceedingly uncomfortable, before repeating,
I drank from that cup. I know, I say, offering it back to her. Try
another drink.
She takes the cup and sets it on the counter. I can't drink that. And
you can't either. She points to the hole on top, smudged pink. My
lipstick is all over it and I really hate to tell you this but it's all over
you to and she laughs, a soft, sexy sound, her hands settling on her
slender, but curvy hips, accented by a fitted black skirt. Sorry.

I don't
mean to laugh, but it's not a good shade for you.
I laugh now too, officially and impossibly charmed by this women in
spite of being in the middle of what feels like World War III. Seems
you know how to make a lasting impression. Thankfully it's lasting,
she says. It'll wipe right off. And thank you for being such a sport.
I really am sorry again for all of this.
Apologize by getting it off me. Confusion puckers her brow. What?
You put it on me. I grab a napkin from the counter and offer it to her.
You get it off. I put it on the cup she says, clearly recovering her
quick wit. You put it on you. Read more Here
Excerpt Links:
About Book
Excerpt One
Excerpt Two
Excerpt Three
Excerpt Four
How Bad Do You Want It
Connected-Books/Dirty-Money
All her Books
On to the Giveaway!
To celebrate the upcoming release of "Hard Rules"
(Aug. 9) New York Times bestselling author is
giving away a COACH PURSE or
$200 Amazon gift card!
Buy Links and Excerpt:
It's still up for
Pre-Order
Yah!
Get it while you still can:)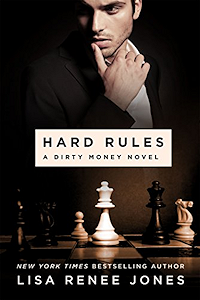 Add "Hard Rules" to your TBR list: